If you're new to playing guitar, are on a budget, or both, you know just how hard it can be to find a guitar that's affordable and still has excellent sound quality. Ibanez's GIO series was designed for those who want playability and tone at a fair price.
This line of affordable instruments is a lot like Fender's Squier series or Gibson's Epiphone--they still are backed by quality engineering, but they're made with more affordable woods and components. In our Ibanez GRX70QA review, we'll be looking at a highly versatile offering from the GIO series.
Things to Consider When Buying an Affordable Electric Guitar
If you're a newer player, you likely can't justify spending thousands on a high-end electric guitar. However, beginners who start out on a quality instrument are more likely to keep playing, and if you start out on a decent-quality instrument, you won't need to upgrade it as quickly as you would if you started on a poorly-made instrument. Here are some questions to ask yourself before buying an affordable electric guitar:
Our Picks for Review
| | | | | |
| --- | --- | --- | --- | --- |
| | | | | Cell |
| | | | | Cell |
| | | | | Cell |
| | | Affinity Series Telecaster | | Cell |
Ibanez GRX70QA Guitar
PRO's & CON's of Ibanez GRX70QA
Before we begin, let's look at some pros and cons of this product: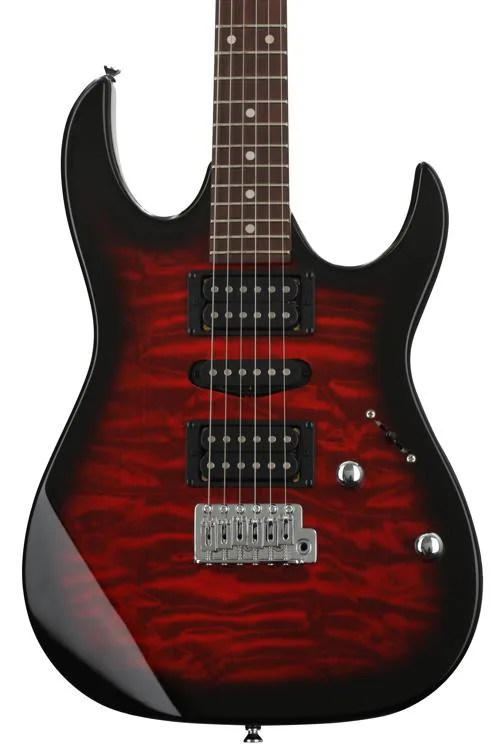 Features and Benefits
The Ibanez GRX70QA is a guitar that looks more expensive than it is. But even at its very affordable price point, it has several features that make it a worthy consideration for beginning and intermediate guitarists.
Pickups and Sound Quality
Though you can upgrade pickups down the line, it's a good idea to choose a guitar with quality pickups from the start. The pickups on this guitar are ceramic and made by Ibanez, but they're surprisingly high quality. You get two humbuckers and a single-coil, and five-way switching lets you dial in the right tone for just about any genre.
Despite its affordable price, this guitar produces a variety of different tones, making it a wise choice if you want to experiment with different musical genres. This sound demo showcases some of the different clean tones, and it also demonstrates how the guitar sounds through a few different effects.
This demo shows you how each pickup setting sounds, and it also shows how the guitar sounds through fairly heavy distortion.
Tonewoods
This guitar's body is made of poplar, a softer hardwood whose affordability makes it popular with Asian guitar manufacturers. Poplar is generally described as not having a lot of tonal character, but it does have the advantage of not accentuating any given frequency range. If you're interested in learning more about poplar, this video offers more information from a luthier's perspective.
The top of this guitar is made of a thin piece of quilted maple. Maple is a heavy wood, so it's uncommon to see it used to make an entire body. However, its beautiful grain makes this guitar a head-turner.
Like most electric guitars, this one has a maple neck as well. Maple is a very hard, durable wood, and maple necks aren't generally prone to warping. In order to keep costs low, the fretboard is made of treated New Zealand pine.
Tremolo System
Tremolo arms (also called "whammy bars") aren't for everyone, but they open up your playing possibilities. A tremolo arm allows you to bend the pitch of a note or chord. Even if you don't use a lot of pitch bending in your playing, a whammy bar can be a lot of fun to play around with.
While this guitar has a tremolo system, it doesn't have locking tuners. A set of locking tuners may help the guitar stay in tune longer, especially if you heavily use the tremolo arm. If you're considering upgrading this guitar, this video addresses some of the advantages and disadvantages of upgrading to locking tuners.
Finishes
Color isn't the most important part of a guitar, but most people are more motivated to play when they have a beautiful instrument. This guitar comes in a range of finishes, and each is designed to show off the stunning quilted maple top:
Social Proof of the Guitar
Especially if you can't try out a guitar in person before buying, it's a good idea to check out some reviews to see what other buyers have thought. We've gathered a few reviews from around the web:
This highly detailed Ibanez GRX70QA review does a great job of covering the positives and negatives of playing one of these guitars. This player modified theirs in order to improve the sound, which is a great option if you want to upgrade your tone.
This review seems to capture what many buyers are saying about this guitar--it has decent tone and is very playable, although most units have some minor quality issues, which is something you'd expect at this price point.
This reviewer adds a bit of a personal touch to their assessment of the guitar. But this review also seems to echo the prevailing sentiment about the guitar--it's an excellent value when you weigh what it can do against its fairly low price.
Alternatives to Ibanez GRX70QA
With the wealth of affordable electric guitars that are offered today, it's a great idea to evaluate some of the purchase options available to you. We've found three similar starter electric guitars you might want to consider:
Epiphone SG Special VE
How it Compares to Ibanez GRX70QA
Review
Most Ibanez guitars are made with rock and metal in mind. Epiphone's SG special is a rock machine--it's a more affordable version of the iconic Gibson SG.
This guitar has two humbuckers and a poplar body, making it comparable to the Ibanez GRX70QA in terms of construction. If you want a slightly more affordable guitar with a more traditional rock pickup configuration, be sure to give this guitar a look.
Jackson Dinky Arch Top JS22 DKA
How it Compares to Ibanez GRX70QA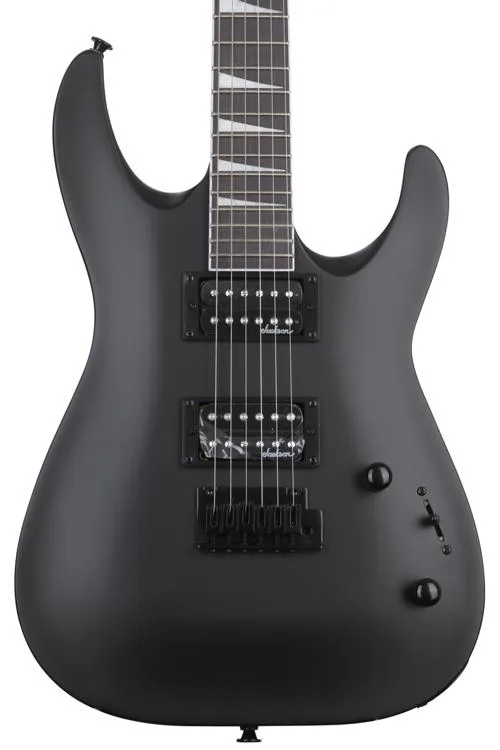 Review
If you like the look and feel of the Ibanez GRX70QA but want something that's more geared toward metal, this affordable Dinky is worth a look. This guitar has two high-output humbuckers and a tremolo, and it has a fast-playing neck that's ideal for rapidly moving up and down the neck.
Though it's made of a cheaper tonewood, it's a great consideration for players who want to shred. If you want to play metal on a budget, make sure you check out this affordable guitar from Jackson.
Squier Affinity Series Telecaster
How it Compares to Ibanez GRX70QA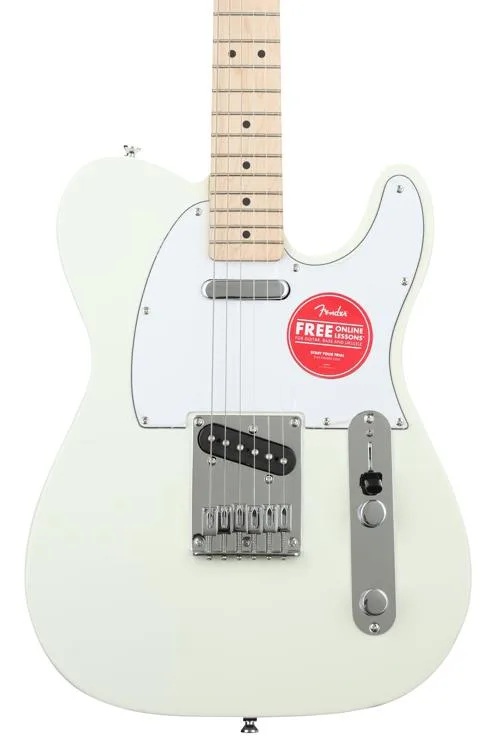 Review
This might seem like an unusual guitar to list as an alternative to an Ibanez. But if you're someone who prefers the sound of country, blues, or pop, a Telecaster may have more of the tone you're looking for.
This affordable version has the classic single-coil Tele tone that players across genres have come to love. If you need an affordable electric guitar but don't want to play hard rock or metal, be sure to check out this attractive, great-sounding guitar.
In Conclusion
Ibanez is known for making affordable guitars that play and sound great, and this one is no exception. With three pickups and five-way switching, it has more tonal versatility than almost any instrument in this price range.
Plus, with a variety of breathtaking finishes, it's a guitar that will inspire you to keep playing. Whether you keep it as it is or gradually upgrade components, this is a guitar you can happily play for years. Click here to check it out!