Though Taylor Guitars only came to be in 1974, this company has quickly risen to the top of the ranks of acoustic guitar manufacturers. Taylor acoustic guitars are known for their often-bright, airy sound, and the brand is a favorite among professionals and hobby players alike.
However, if you're like many players, Taylor's flagship acoustic guitar models may be too expensive. The good news is that, as instrument-making technologies have grown, it's become possible to purchase a quality instrument for a reasonably low price.
In particular, Taylor's 214CE is a reasonably affordable guitar that still sounds like a professional-grade guitar. With an easy-to-play grand auditorium body, Taylor's legendary Expression System 2 electronics, and a beautiful spruce and koa tonewood configuration, it's a guitar that you can be proud to play.
Thie review is designed to give you a thorough overview of this guitar to help you decide whether it's the right choice for you. We'll go through essential product specifications, look at some buyer reviews, and evaluate a few alternatives.
Things To Consider Before Buying An Entry-Level Acoustic-Electric Guitar
If you're someone who only plays the acoustic guitar at home, you might not need an instrument with electronics. However, if you play live at all, purchasing an instrument with quality electronics is a good idea.
That said, you want the quality of your electronics to be about the same as the guitar's overall build quality. If you have a world-class instrument with cheap electronics, your live sound won't do the instrument justice. Excellent electronics will make a guitar sound natural when playing live, but if your guitar's natural sound is not good, it still won't sound amazing plugged in.
The bottom line is to remember still to pay attention to bracing style, tonewoods used, and other features you would look for in an all-acoustic guitar. Electronics are an essential part of the picture, but to get great live sound, you'll need a quality instrument that sounds good on its own.
At A Glance: Our Top Picks For Taylor 214CE & Its Alternatives
Quick Comparison: Top Picks For Taylor 214CE & Its Alternatives
IMAGE
PRODUCT

Our Top Pick

Comes with a solid Sitka spruce top for tone that is bright and balanced
Laminate koa back and sides offers great looks and a somewhat bright tone
Grand auditorium body with cutaway is easy to handle and play

VIEW ON SWEETWATER →VIEW ON AMAZON →

Alternate Choice 1

Has a solid spruce top like the 214CE
Has Sapele back and sides--this is a less-expensive tonewood than koa
Comes with Fishman MX-T electronics

VIEW ON SWEETWATER →VIEW ON AMAZON →

Alternate Choice 2

Made with all solid wood
Has walnut back and sides
Comes with Fishman Sonitone electronics

VIEW ON SWEETWATER →

Alternate Choice 3

Made with all solid wood for excellent tone
Spruce and rosewood form a classic tonewood configuration
Comes with Yamaha's unique pickup system

VIEW ON SWEETWATER →VIEW ON AMAZON →
Our Picks for Review
Features and Benefits of Taylor 214CE
Even in more affordably-priced models like this one, Taylor takes great pains to ensure that each instrument has excellent tone, playability, and build quality. These are some of the most critical features of the 214CE.
People who love the bright, focused tone of koa may be drawn to the 214CE. However, according to Taylor Guitars founder Bob Taylor, all Taylor laminates fundamentally sound the same.
The sound is caused as the majority of the laminate material is made up of paper-thin wood pressed together. Only the outermost layer is made of koa. It gives the guitar a distinctive, beautiful look without adding a lot to the cost.
This Taylor does have a solid wood top, and this is the most important when it comes to tone. It's possible to have a guitar that's partially made of laminate that still plays well, and Taylors have a good enough build quality that laminate back and sides don't detract from the tone.
The top is made of solid Sitka spruce. The wood has an impressive dynamic range, and its strength means it can be cut very thin. The cut lets the soundboard move quickly, which creates a more nuanced tone.
The 214CE has a Sapele neck and ebony fingerboard, which offer you both stunning good looks and the classic playability that Taylors are known for.
The 214CE is a grand auditorium guitar, a medium body shape that is the most popular one Taylor offers. It places a slight emphasis on midrange frequencies, but its versatility makes it a good fit for most styles of music.
Taylor states that this style is suitable for just about everyone, with the notable exception of those who strum or pick aggressively.
The grand auditorium body shape is smaller and easier to handle than a larger-bodied instrument like a dreadnought. It has a Venetian cutaway, which makes accessing frets further down the neck much easier.
Taylor is a company known for innovation, and some of that innovation comes in the form of unique bracing patterns. The 214CE doesn't have Taylor's most advanced bracing, but it utilizes Standard II forward-shifted bracing.
The Standard II forward-shifted bracing means that the "x" at the centre of the brace is moved closer to the soundhole. The bracing is usually only used on larger guitars, but on a grand auditorium, it gives the lower bout of the instrument more space to move.
Space translates to better bass response. Since the bass response is generally fuller in massive guitars, this bracing choice may help to fill out the tone of the 214CE. If you want to hear how the bracing helps accentuate the bass end in a way that enhances your tone, check out this video demo.
We mentioned earlier that an excellent quality instrument needs quality electronics, and this model delivers. It has Taylor's Expression System 2. This system is uniquely placed behind the saddle of the guitar. Unlike under-saddle pickups, this one isn't compressed by string tension, so it responds much more naturally.
It has three pickup sensors for accurate amplification, and it responds well to even very dynamic playing. The ES2 system also comes with an onboard preamp with a three-band EQ. The ES2 system helps you dial in just the right tone for a given stage.
Social Proof of the Guitar
When making any instrument purchase (and especially when buying a guitar as high-value as the 214CE), it's generally a good idea to see what other buyers think of a given instrument. We've gathered a few reviews from around the web to help you decide whether this guitar is the right one for you.
The above detailed Taylor 214CE review is especially useful because it compares this guitar to a somewhat similar Taylor instrument. It points out that, even with layered backs and sides, the tonal characteristics of the woods used in the Taylor 214CE matter.
This review is useful because it evaluates the guitar's value for the price. While a guitar that sells for a little under $1,000 may be too expensive for some. The Taylor 214CE is nonetheless an excellent instrument for the price.
This is a valuable review because it's written by someone who has played the instrument for 15 years. This buyer's Taylor 214CE review confirms what many buyers typically think--that the 214CE is an excellent stepping stone from a cheaper instrument as you continue your guitar journey.
Alternatives to Taylor 214CE
Of course, no single make of guitar is right for everyone. As you search for your next acoustic (or even your first one), you probably will come across several potential choices. We've found three guitars that are similar to the 214CE:
Martin D-10E Road Series
How it Compares to Taylor 214CE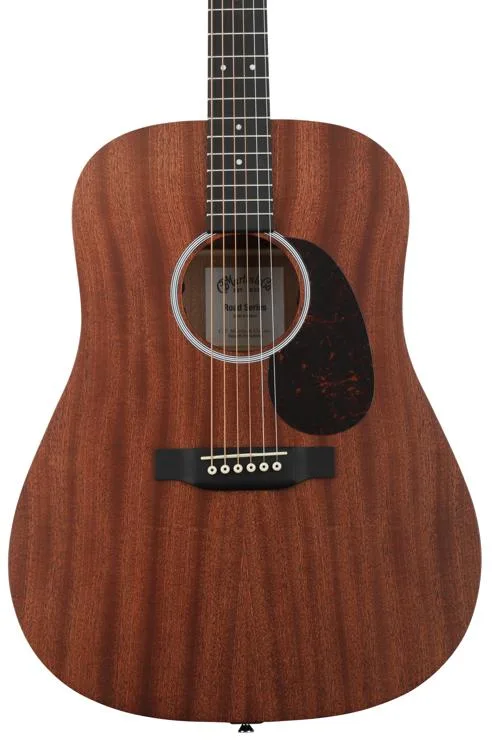 Review
Like Taylor, Martin is a highly respected guitar manufacturer. It also offers a few models that, like 214CE, are more affordable than their flagship models. The D-10E Road Series is a simply-designed instrument that offers Martin sound for a lower price.
This dreadnought is made with a solid Sitka wood top and Sapele back and sides. It also comes equipped with electronics for easy live playability. This acoustic may be a good alternative for you if you want a slightly less expansive instrument and if you would prefer a dreadnought body shape. If you want a classic Martin dreadnought for an affordable price, check this guitar out today.
Gibson G-45 Studio
How it Compares to Taylor 214CE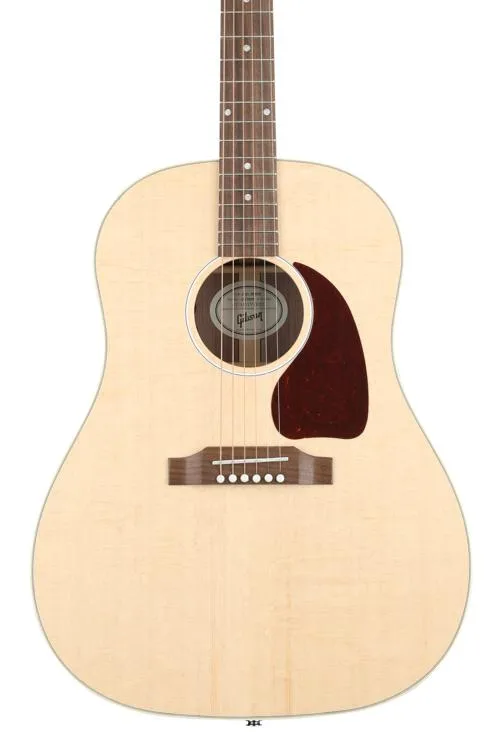 Review
Many guitarists who choose a 214CE are seeking a Taylor guitar that is more affordable than most. The Gibson G-45 is essentially Gibson's counterpart to the 214CE. The Gibson G-45 Studio is about the same price as the 214CE, and it's also made of all-solid wood--Sitka spruces with walnut back and sides.
Walnut is an unusual tonewood, but it's especially useful for clarity--it's bass and treble aren't coloured, but it still has an appealing, warm tone. The G-45 Studio also has Fishman Sonitone electronics, making it a great choice to play live.
If you want a similarly affordable guitar in Gibson's vintage-inspired round-shouldered dreadnought body shape, give this guitar a look.
Yamaha AC3R
How it Compares to Taylor 214CE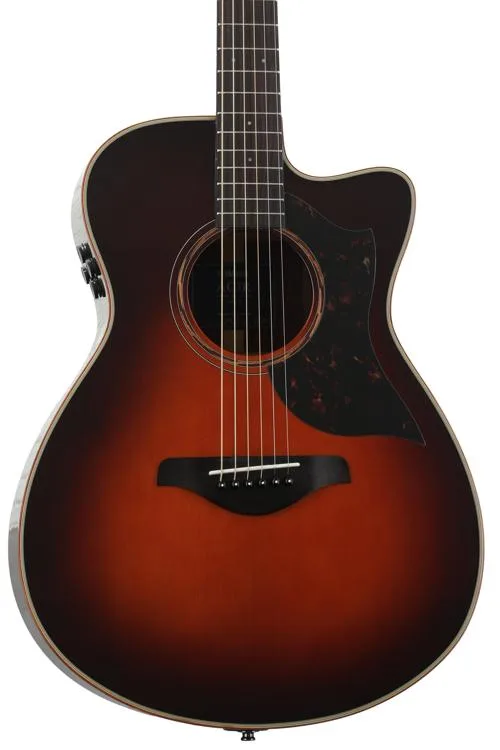 Review
Yamaha is known for making high-quality instruments that are still affordable, and this concert-style instrument is essentially Yamaha's answer to Taylor's grand auditorium guitars.
It comes with Yamaha's unique SRT2 pickup system, which incorporates both microphone and piezo pickups to help you dial in the perfect tone. The Yamaha AC3R has a more traditional tonewood configuration--its top is solid Sitka spruce, and the back and sides are solid rosewood for nuanced tone with a defined low end.
The AC3R also has a distinctly vintage appearance, with an antique gloss finish and a vintage-style tortoiseshell pickguard. If you want a classic tone in a vintage design, be sure to check this guitar out today.                                                                                                          
In Conclusion
If you're someone looking for a versatile, quality guitar that sits somewhere between midrange and high-end pricing, the Taylor 214CE is an excellent choice.
Taylor acoustic guitars are known for both quality and extraordinary playability, and the 214CE comes in several tonewood configurations, making it easy to find one that suits your playing style. Click here to check out the Taylor 214CE today!